4 Simple SEO Tactics that Work Wonders
---
---
One of the biggest problems people have with search engine optimization is that they overcomplicate things. These bloggers work hard to ensure that every ounce of HTML on their page is optimized and that even the most awkward keywords are placed prominently on their site. SEO tactics like these may have helped boost rankings in the past, but search engine algorithms are changing. Simple SEO tactics are starting to help sites rank higher. Use this guide to learn the simple, effective ways you can boost your ranking.
1. Write Lengthy, Detailed Posts
In the past, many bloggers would work on creating short posts that could be read in just a few minutes. This allowed them to update more frequently and made it much easier to grab a reader's attention. While sticking to posts between 250 and 500 words still gives you plenty of room to educate an audience on a subject, longer posts are starting to be favored more by search engines like Google. Here's why:
Keep people on your blog longer – if too many people click away from your post right away, your bounce rate goes up. This signals to search engines that you don't have too much to offer. The longer people stay on your blog, the more likely they are to read what you have to say, read other posts on your page and follow you.
More shares – longer content is far more likely to get shared on social media, especially if your content is relevant. This helps you build the number of backlinks your site has naturally, improving your overall search engine ranking.
Build authority – Search engines like Google love promoting sites that are seen as authorities within an industry because they are more likely to have the information their users want. Authority also helps validate what you are saying to your reader and gives them even more of a reason to follow you, leading to an increase in future traffic.
Another benefit of writing longer posts, 800 words or more, is that you have more room to include natural keywords and features. You can include an infographic or video and explain why it is relevant, instead of just posting it.
2. Post on a Schedule, Get Results
Consistency is important to both readers and search engines. When you post at the same frequency each week, your regular followers know when to check back for more information. Your content is also more in tune to current trends, which means it is more likely to be relevant, and thus receive a higher search engine ranking.
Figure out when your target audience is online and write your posts accordingly. If you have an active social media campaign, you can use your engagement analytics to help you determine the best times to release new content. If you follow this schedule closely, you will get more clicks from your social media links and get more traffic from search engines.
3. Don't Forget the Meta Data
One of the simplest parts of SEO is Meta data. Each of your blog post's titles, meta descriptions and keywords plays a role in how people see you on search engines. Unfortunately, these details are often overlooked by new bloggers, which is a shame since they only take a few seconds to fill out.
Here is how each element plays a role in SEO:
Page Title – Quickly shows the reader what your post is about. This helps you stand out in the search results.
Meta Description – More concise information that further explains your blog post and encourages the reader to click on your site, rather than the competition's.
Keywords – Helps the search engine categorize your post and gives it contextual clues that help display it to a more relevant audience.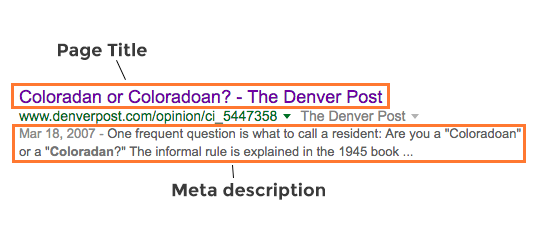 When writing your Meta data, you need to focus on a few strong keywords. One mistake that people would make in the past is select dozens of keywords and place them in their content as much as possible. Because algorithms are more sophisticated and take context into account, this no longer works. Instead, focus on one long keyphrase and a few supporting keywords. Use the long keyphrase as part of your title. Use it as part of the Meta description and place it in the content.
4. Include Unique Pictures, Video and More
Modern search engine algorithms put a lot of emphasis on engagement levels, uniqueness and how content is broken up on a page. Adding images, videos and other features helps with all of these features.
Engagement – Readers are more likely to share unique media that appears on your website. They are also more likely to comment on your posts.
Uniqueness – Stand out from your competition by adding custom material to your website. This encourages people to visit more often.
Design – Break up lengthy posts with attention-grabbing features. This doesn't just help you reiterate a point; it also helps keep reader's attention.
Search engines don't want to provide their users with a wall of results that all look the same and provide them with the same information. In order for search engines to stay successful, they need to display high-quality content that keeps people's attention. If you start to focus on ways to make your blog stand out more, you'll be far more successful.
Sometimes, the most effective SEO tactics are the simplest ones. Instead of focusing on jamming keywords into your content, focus on presenting detailed content on a regular basis and spending a few moments filling out the Meta data for each post. A higher ranking really can be that easy. To learn more, please contact us today.
About Author
Comments
Stay up to date.
Subscribe for periodic updates on the latest happenings in life science and healthcare marketing.
Subscribe Here!
Related Posts
Ingenuity is about being clever, original, and inventive. It means finding a way to accomplish your goals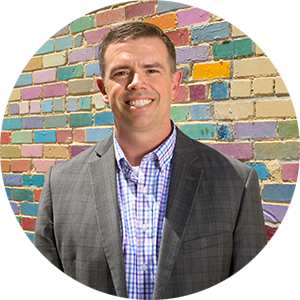 BY Chuck Miller
Yesterday, HubSpot released their annual "State of Inbo...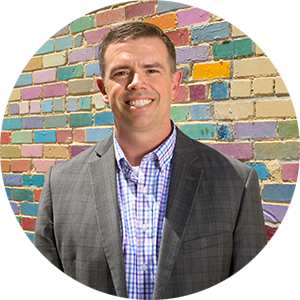 BY Chuck Miller
According to a leading digital research company, eMarke...