Groundbreaking Life Science and Healthcare Innovations of 2021
---

As 2021 comes to an end, The Market Element team rounded up our top ten life science and healthcare innovations. While the rollout of COVID-19 vaccines rightfully dominated the news, we also wanted to highlight innovations in other sectors that helped make this year truly special. These discoveries are having a profound impact on medical science and improving the quality of life for people around the world.
Here is our team's list of the top 10 life science and healthcare innovations of 2021!
1. The Rollout of Lifesaving COVID-19 Technologies
For nearly two years the pandemic has turned our world upside down. But, necessity is the mother of invention and our struggles have led to incredible medical advances. We are now able to test ourselves at home with COVID test kits that provide positive/negative results in just 15 minutes. For those already infected with COVID-19, new treatments like monoclonal antibodies better protect against severe illness and hospitalization. However, the crowning achievement of 2021 is the approval and rollout of three vaccines from Johnson & Johnson, Moderna, and Pfizer. Millions of Americans have rolled up their sleeves to get vaccinated and we couldn't be more thankful for the work these scientists did to turn the tide against COVID-19.
2. A New Method for Early Cancer Detection
Early detection of cancer is key to improving patients' chances of survival. The Galleri® test is a new technology that screens a blood sample for DNA fragments from more than 50 types of cancer. This test will alert your doctor if you have a signal for the disease and indicate which organ it comes from.
3. OOVA's Novel Approach to Fertility Testing
Trying to get pregnant can cause a lot of anxiety, especially if you've been trying for a while. Although there are fertility tests that can be done at home, most of these tests scan urine for just one hormone. A new at-home test called the OOVA kit can measure two hormone indicators. The luteinizing hormone, which rises before an egg is released, and a second hormone is triggered after ovulation. Being able to track both improves accuracy. "An app on your phone reads each day's test strip and reveals the best time for you to get busy making a baby." (L)
4. Meet your Digital Twin with the Gemini Platform and Mark I Scanner
The Mark I by QBio is a faster and more accessible whole-body scanner that uses MRI to create high-quality images without radiation. A Mark I scan takes about 15 minutes, compared to more than an hour it takes a traditional MRI machine to perform the same scan. The results are then uploaded to the Gemini platform, along with medical records, genetics data, and traditionally acquired tests of blood, urine, saliva, and vital signs to create a "digital twin" of the patient. These "digital twins" adapt in real-time to changes in your health to give providers greater insight into individual risks.
5. The Power of Metagenomics in your Lab
The Galileo ONE platform, introduced by Arc Bio, enables the detection and quantification of more than 1300 bacteria, DNA and RNA viruses, fungi, and parasites from a single primary liquid sample. This metagenomics NGS platform takes the user's sample and produces diagnostic results in less than 30 hours. The Galileo ONE empowers users to easily bring mNGS technology in-house, providing greater flexibility and control over assay parameters as well as a shorter turnaround time. It can detect organisms that cannot be cultured, as well as those that require special conditions to grow. The Galileo ONE enables detection and quantification of greater than 99% of known human pathogens* from a single sample using just one sample-to-report workflow.
6. Giving Medical Devices a Voice
Millions of people around the world rely on medical implants, but once these devices are placed, they are instantly silenced. That's where Canary Medical comes in to create a voice for medical implants by allowing them to generate and share data. The Canary Canturio TM and Summatix TM products improve patient outcomes and lower the cost of care by enabling implanted devices to self-report data on patients' conditions and support the reimbursement requirements for Remote Patient Monitoring (RPM). They provide clinicians with new sources of relevant, accurate, and timely information that offer previously impossible visibility and connectivity into patient health.
7. Keep it Cool, Ladies and Gentlemen
Between 1.7 and 3 million sports-related concussions happen each year. 2 in 10 high school athletes who play soccer and lacrosse will get a concussion this year (Concussion Statistics and Facts | UPMC | Pittsburgh). The pro2cool® by TecTraum is the first-ever FDA breakthrough-designated device for post-concussion cooling therapy. This device is designed to bring much-needed relief to athletes who have just experienced a concussion. It cools the carotid arteries to decrease the temperature of the blood before it enters the brain, potentially reducing the effects of brain trauma. The device is portable, easy to use, and does not require ice to function. The pro2cool® is the only device offering substantial clinical data around concussion care.
8. No Longer a Guessing Game
Every year millions of people are diagnosed with some type of cancer. Each tumor is unique and varies from patient to patient making it challenging to develop drug treatments. TumorScope by SimBioSys was created to utilize a patient's full set of individualized, standard of care data to build a virtual version of their tumor that captures the tumor's unique biology and heterogeneity in 3D. With better insight into tumors, providers can deliver better care and improve patient outcomes.
9. A Portable Point of Care
A whopping 400,000 people worldwide and 25,000 in the United States suffer from congenital hemophilia according to the CDC. Individuals living with hemophilia face potentially life-threatening situations every day, yet there is currently no viable point-of-care diagnostic test to inform clinician care. ClotChip® is a portable, point-of-care diagnostic device that informs clinicians treating those affected by hemophilia. It can provide both quantitative and qualitative diagnostic analyses of the patient's entire hemostatic process. This device leverages miniaturized dielectric spectroscopy to analyze single-drop whole-blood samples to gain greater insight into patient health.
10. It Starts with an Image
AI that empowers you? Sign us up! SingularityAI is a user-friendly and scalable platform that allows you to securely share and analyze microscopy images with the help of easily accessible AI tools. By applying AI technology to connect data silos and develop novel insights from your images and data, the ability to collaborate across institutions, disciplines, and borders, has never been more effective and secure.
2021 was a year filled with life-changing discoveries and innovations and we hope you enjoyed reading this round-up of our ten favorites. Are there any highlights we missed that you would like to call out? Let us know in the comments. From all of us at The Market Element, we wish you wonderful holidays and a very happy New Year!
Reference:
L, Meryl Davids, and au. "These Health Breakthroughs Changed the Medical Landscape Forever in 2021." Prevention, 18 Nov. 2021, www.prevention.com/health/a37968245/health-breakthroughs-2021/. Accessed 14 Dec. 2021.
About Author
Comments
Stay up to date.
Subscribe for periodic updates on the latest happenings in life science and healthcare marketing.
Subscribe Here!
Related Posts
Ingenuity is about being clever, original, and inventive. It means finding a way to accomplish your goals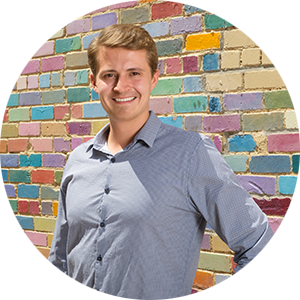 BY Andrew Sober
As you may have heard, The Market Element is now a CG L...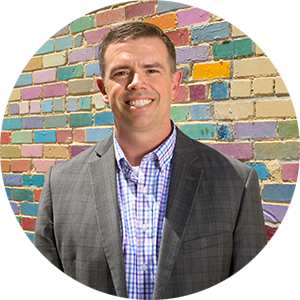 BY Chuck Miller
Monetization is a hot topic among bloggers - whether th...