5 Top Insights on the State of Inbound in 2017
---

---
Yesterday, HubSpot released their annual "State of Inbound" report for 2017.
This year's report is based off 6,000+ responses from marketing professionals and c-level executives providing insights on marketing trends, challenges, and strategies. Keeping with our annual tradition, The Market Element team spent time reviewing and discussing the results from this year's report.
Given our agency is founded on delivering exceptional inbound marketing services for our clients, we take this topic seriously and are committed to continuously staying on top of the latest trends and best practices in the industry.For the past 4 years, The Market Element has actively participated in the Inbound Marketing revolution and have seen it fundamentally transform and grow businesses, from start-ups to Fortune 500 companies.
For us and our clients, Inbound Marketing is more than a strategy, it is our philosophy of how marketing should be done. At its core, Inbound Marketing is predicated on delivering compelling and relevant content to the right person, in the right place, and at the right time.
As practitioners and evangelists of Inbound Marketing, we believe the Inbound Marketing movement is alive and well, and will continue to convert new followers and adopters, because ultimately Inbound Marketing is the most effective way to market in the digital era!
Here is a summary of our top five insights from this year's State of Inbound report.
1. What are your company's top marketing priorities over the next 12 months?
Approximately 70% of the responses identified the TOP priority to be 'converting leads into customers', followed by 'growing traffic to website' (55%), and 'increasing revenue derived from existing customers' (45%).
These priorities (and subsequent ordering) are not surprising at all to us, as we hear similar feedback from our clients on a daily basis. To address these priorities, The Market Element has successfully leveraged HubSpot's tools and capabilities, enabling our clients to convert more leads into customers, more efficiently and effectively. The result being increased funnel conversion rates, ultimately generating more customers and revenue for the business.
2. Thinking specifically about inbound marketing projects, what are your company's top priorities?
The number one inbound marketing project initiative was 'growing SEO/organic presence' (61%).
With the ever-changing and complex landscape of SEO, businesses are actively seeking solutions that ensure they can be found online as well as drive more high-quality traffic to their website. It has been our experience, that having an SEO strategy and a monthly execution plan is of critical importance to make sure your business stays relevant and accessible online.
If you would like to learn more about the components of SEO, check-out our recent three-part blog series on the "Trinity of Optimizations" (On-Page, Off-Page, and Technical).
3. In your opinion, what is the most overrated marketing tactic?
And this year's award goes to….Paid Advertising!
To be more specific, 32% of the respondents stated that paid advertising for print, outdoor, and broadcast tactics are not very effective at all! Interestingly enough, paid advertising for social media ads and PPC also didn't fare well with 11% of respondents saying that it too is also overrated.
From our perspective, we've seen success with paid advertising tactics for both social ads and PPC, and we believe it is good to have it as part of the overall marketing mix, along with a robust, content-driven Inbound Marketing strategy.
4. Which marketing approach has given your organization higher ROI: Inbound or Outbound Marketing?
The response was overwhelming in favor of inbound marketing (46%) vs. outbound marketing (12%), which is essentially stating that inbound marketing is 3.8x more effective than traditional, outbound marketing tactics!
Another interesting insight from this same question showed 41% of respondents either could NOT answer the question or could not calculate ROI on their marketing activities. At The Market Element we are big proponents of "if you can't measure what you are doing, don't do it!" Thankfully many of our clients have tools like HubSpot, which allow us to effectively measure marketing ROI and ensure proper marketing management practices.
5. What content distribution channels do you plan to add to your marketing efforts in the next 12 months?
The majority of the respondents said that they will pursue YouTube (48%), Facebook Video (46%), Instagram (37%), and messaging apps (24%). Comparing the responses from last year's results, the biggest movement is towards more video content on YouTube, Facebook, and Instagram.
For our clients, we are seeing the same video content emphasis, which has proven to be some of the best performing content in terms of engagement and click-through rates.
In Conclusion
There are many more interesting results and insights in this year's State of Inbound report, I would encourage you to download the report and compare the findings with how your business is or not using Inbound Marketing.
If you have any questions regarding Inbound Marketing and how it can help transform your business, please don't hesitate to contact us, we would love to have an introductory conversation with you about the benefits of Inbound Marketing.
Happy Reading!
About Author
Comments
Stay up to date.
Subscribe for periodic updates on the latest happenings in life science and healthcare marketing.
Subscribe Here!
Related Posts
Ingenuity is about being clever, original, and inventive. It means finding a way to accomplish your goals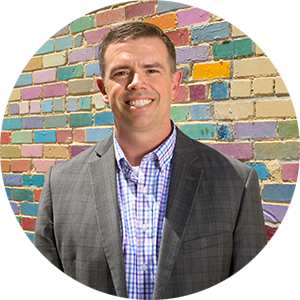 BY Chuck Miller
According to a leading digital research company, eMarke...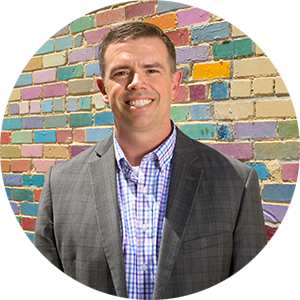 BY Chuck Miller
Monetization is a hot topic among bloggers - whether th...