10 Elements of an (Im)Perfect Sales Pitch
---

IT'S NOT ABOUT BEING PERFECT

Truth be told, I've never given a 'perfect' sales pitch, not even close! But in this post I'm going to outline the foundational elements that have transformed my (im)perfect pitch into my most powerful selling tool.
In my 20+ years of business, I've pitched everything from telecommunications, running shoes, to scientific instruments. I can guarantee you that every presentation I've ever given has been riddled with some degree of imperfection, lousy delivery, or poor positioning.
With each (im)perfect pitch I've made over the years, I've learned that attaining perfection shouldn't be my core objective, rather convincing my audience in the value of what I am pitching is the ultimate goal.
After many years of practice as well as observation of world renowned pitch gurus (Steve Jobs, Guy Kawasaki, and Richard Branson), I've assimilated 10 foundational elements that have helped turn my (im)perfect pitches to a highly-effective (im)perfect pitches that resonate both on a personal and analytical level, providing that critical spark that ignites curiosity and engagement.
SIMPLICITY IS YOUR GUIDING STAR
Before I jump into the 10 foundational elements, it is important to relay a key guiding principle to help formulate your pitch. In the words of Guy Kawasaki, Chief Evangelist at Canva and former Apple executive, "Simple and to the point is always the best way to get your point across." With simplicity as our guiding star, Kawasaki suggests following the 10/20/30 Rule of PowerPoint: (10) No more than 10 slides, (20) Presentation doesn't exceed 20 minutes, and (30) Use 30 point font size or higher on your slides. The objective here is to keep the attention on what you are communicating and less on the content embedded on the slide presentation.
10 FOUNDATIONAL ELEMENTS OF AN (IM)PERFECT SELLING PITCH
'Go Fish' Title - Scientist have determined that humans have an attention span of ~8 seconds. In comparison, a goldfish has an attention span of ~9 seconds! Given our limited capacity to pay attention, it's imperative to get your point across quickly. Make sure your presentation title page incorporates bold imagery and supporting text, big font size (>30 pt.), and make sure your title piques the reader's curiosity.
Our Story – Tell your story by answering the following four cornerstone questions 1. Who? 2. What? 3. Where? 4 Why? Consider putting your company story in the form of an infographic, which will help your audience understand who your company is and the potential value of working with your company. A recent study conducted by Wharton Business School at the University of Pennsylvania found that subjects were 17% more likely to be persuaded if the presentation included visuals vs. no-visuals.
Meet The Team – Make sure to highlight the uniqueness and talent on your team. This will help build trust and likeability with your potential customer. Using creative team photos can help you accomplish this objective and start establishing rapport from that critical first impression. At The Market Element, we decided on use a caricature to tell our story and add highlight our personalities.
Establish Trust – The best way to establish trust is through 3rd party validation. Sharing customer testimonials and featuring strategic partnerships during your pitch can assist in establishing trust with the client.
The Problem – Highlight the problem and describe the impact it is having on your customers. Again, using visual imagery can effectively communicate the pain points your product or service addresses and help you achieve an emotional connection with the customer.
Our Solution – In brief, your solution slide should include an overview of your products/services, features, and associated benefits. Make the solution easy to understand, and explain how it solves 'the problem'.
Unique Value Proposition – Answer the question, what makes you special? Explain how your solution is unique and better than the competition.
'Blue Steel' - Legendary model, Derek Zoolander, is renowned for his 'Blue Steel' look, it sets him apart from the other popular male models of the day. Being able to communicate and share the 'underlying magic' behind your product/service (A.K.A the 'Blue Steel'), is a compelling way of convincing the customer to move forward with your company.
On Bended Knee – Now that you have made your case, it is time to propose to your prospective new customer. Explain a detailed plan that has clear objectives, metrics, and expected outcomes.
Next Steps – Lastly, close your pitch by reiterating your value and suggest a specific next step. Finalize your pitch by being thankful for the customer's investment in time to hear and consider your offer.
PITCHING WITH PURPOSE
The 10 foundational elements of an (im)perfect pitch are meant to serve as a flexible framework for you to enhance your ability to effectively communicate the value of your product or service. Given that not all audiences are the same, it is important to customize your pitch to fit your audience and their particular needs. The beauty of this framework is that it enables you to focus on telling a story that connects with your audience, appealing to both the right-brain (creative) and left-brain (analytical) persuasions.
As a final inspiration for crafting your winning (im)perfect pitch, remember these words of wisdom from Steve Jobs.
"Simple can be harder than complex: You have to work hard to get your thinking clean to make it simple. But it's worth it in the end, because once you get there, you can move mountains"
If you have any other great tips for making an effective (im)perfect pitch, we'd love to hear from you! Also, if you like to learn more about improving your sales presentation, be sure to check-out our full presentation on SlideShare.
About Author
Comments
Stay up to date.
Subscribe for periodic updates on the latest happenings in life science and healthcare marketing.
Subscribe Here!
Related Posts
Ingenuity is about being clever, original, and inventive. It means finding a way to accomplish your goals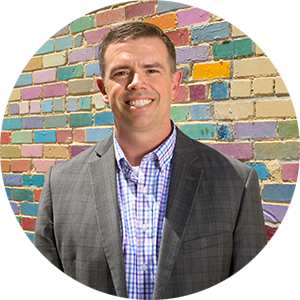 BY Chuck Miller
Yesterday, HubSpot released their annual "State of Inbo...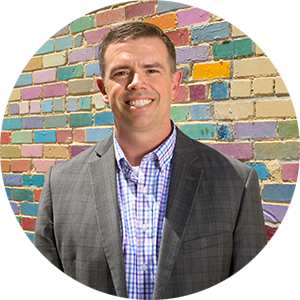 BY Chuck Miller
According to a leading digital research company, eMarke...