The Market Element Turns 3 Years Old: Five Reasons Why We Beat the Odds
---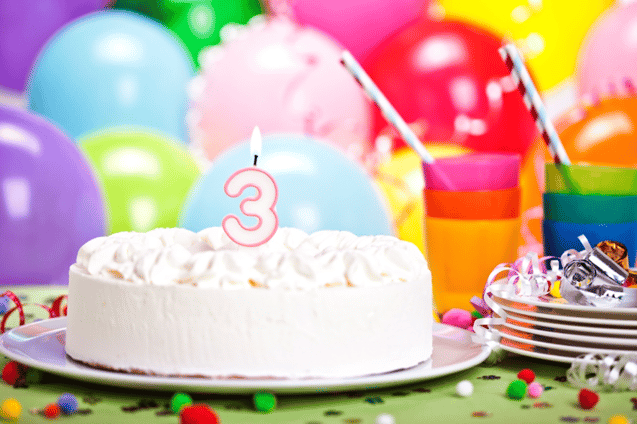 ---
A couple weeks ago I stumbled across a study exploring why startups succeed or fail. The research study is called Startup Genome Report Extra on Premature Scaling - a project coauthored by Berkeley & Stanford faculty members with Steve Blank and 10 startup accelerators as contributors. The report analyzed 3,200 high growth startups and found that within 3 years, 92% of startups failed!
This statistic was of particular interest to me as my agency, The Market Element, was quickly approaching its third birthday in July 2016. In three short years, The Market Element has evolved from me managing two clients from my home office in 2013, to now a team of four managing a portfolio of clients and creative projects, ranging from Fortune 500 clients to startups. The Market Element now has expanded into two office locations in Louisville, CO and Katy, TX, and we are currently positioning ourselves as a full-service digital marketing agency, providing strategy, execution and creative services. Our clients span the spectrum from B2B to B2C, with a particular emphasis in high-tech, professional services, and hospitality.
In a blink, my little baby startup agency has grown to be an energetic and inquisitive toddler, competing and winning against agencies many times our size, and delivering world-class marketing services that are producing measurable results for our clients. Our latest notable accomplishments include being recognized as a HubSpot Gold Partner, which puts us in the top 9% of their partners and having our inbound marketing case study published by Chemical & Engineering News this week!
We are far from done growing too, we've set some aggressive goals for 2016, with a focus on training and education, revenue growth, and adding talented individuals to our growing team.
Knowing that we are in the minority of startups that that are still in business after 3 years, I got to thinking about how we reached this critical milestone. Here is the short list of five reasons why I believe we beat the odds of start-up failure.
1. The Team
Steve Jobs was right when he said, "It doesn't make sense to hire smart people and then tell them what to do; we hire smart people so they can tell us what to do.". Our early success is directly attributed to the hard work and effort of my highly intelligent and creative teammates, Oliver Griebl, Andrew Sober, and Kristina Celin. We all fill a critical role within the business and lean on each other and hold ourselves accountable for deliverying quality services to our clients. I also can't understate the importance of having a strong and reliable network of subcontractors that help us be productive and deliver work in a timely manner. Another critical component of our team is our partner network which includes HubSpot, Image Brew, ReadyTalk, and Choozle.
2. Start with WHY
Business guru and leadership expert, Simon Sinek, outlines a 'Golden Circle' business model in his infamous TED Talk, How Great Leaders Inspire Action, where he creatively explains how to fulfill the core belief of the business by understanding WHAT, HOW, and WHY your business exists. Simon's 'Golden Circle' model resonated with me and I made sure that we understood our WHY. For The Market Element I believe the WHY is to help our client's realize their full-growth potential through the power of digital marketing.
3. Holistic Approach
In all of our client engagements we take the time and effort to thoroughly understand their business model, culture, market drivers, and overall goals. Having this foundational information is critically important in developing a holistic strategy and plan that will be effective and sustainable for the client. To reach a deep level of understanding with the client, we spend a lot of time asking questions, getting to know our clients and the value they are providing in the marketplace. Armed with this information, we are then able to focus our top marketing talent and expertise towards solving problems and growing the business.
4. It's NOT about the money
I am not going to lie, we do have revenue and profit objectives at The Market Element, but that is not our number #1 goal. More than anything, I wanted to create an agency where my team felt they belong to a family. I aspire to have a work environment where employees feel like they enjoy what they do, achieve work-life balance, and have autonomy to challenge themselves to grow both professionally and personally. If my team and I enjoy going to work, I believe that positive attitude will be reflected in the quality of work we provide our clients. I've seen first-hand how this guiding principal helps us grow and retain our clients as well as bring on new ones. I truly believe you need to put the team first, customers second, and profits third.
5. The Creative Element
The intellectual property of The Market Element comes from our creative team members in design, strategy, and execution. Our 'creative element' is what sets us apart from the competition and I believe it is our unique art form that ultimately evokes passion and engagement for our clients and their customers. Delivering a high-quality creative product or service is what motivates us and we believe breathes life and excitement into our marketing. We are in the business of creating work that evokes emotion and inspires action, because marketing is more than just science, it is equally art.
Both professionally and personally, the past three years have been the most exciting and fulfilling of my life. On the personal front, I added two more kids to the family and a new dog. Without question, I've been blessed and my hands are indeed full, but I wouldn't have it any other way. I love what I do, and value and appreciate working with all of my clients. If you told me three years ago that I would be marketing advanced scientific instrumentation, cow vibrators, software, hotels, waterparks, venture capital, real estate, flow meters, consulting firms, cannabis labs and non-profits, I would have said, "A cow vibrator? I am afraid to ask!".
In short, the past three years have been fantastic, and I can't wait for the journey ahead.
About Author
Comments
Stay up to date.
Subscribe for periodic updates on the latest happenings in life science and healthcare marketing.
Subscribe Here!
Related Posts
Ingenuity is about being clever, original, and inventive. It means finding a way to accomplish your goals